We have developed a thin and flexible solar textile by weaving solar power generation yarns that connect spherical solar cells to conductive yarns.
The development of solar power generation textiles was conducted by industry-academia-government joint research (Ministry of Economy, Trade and Industry, "Strategic Basic Technology Advancement" by Sphelar Power Co., Ltd., Fukui Prefectural Industrial Technology Center, Matsubun Sangyo Co., Ltd., Urase Co., Ltd. and Fukui University.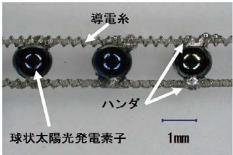 Solar Power Generation Yarns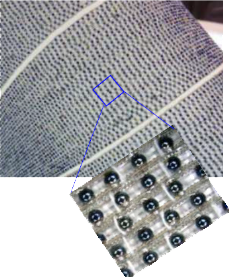 Solar Textiles
The following is a practical example.
Tent
First, a solar power tent is used as a power source in the event of a disaster.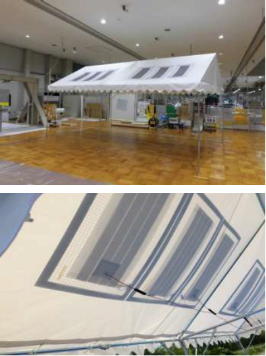 Backpack
Next is a backpack designed by Dutch designer Ms.Pauline. The solar power textile on the back makes it possible to charge your phone.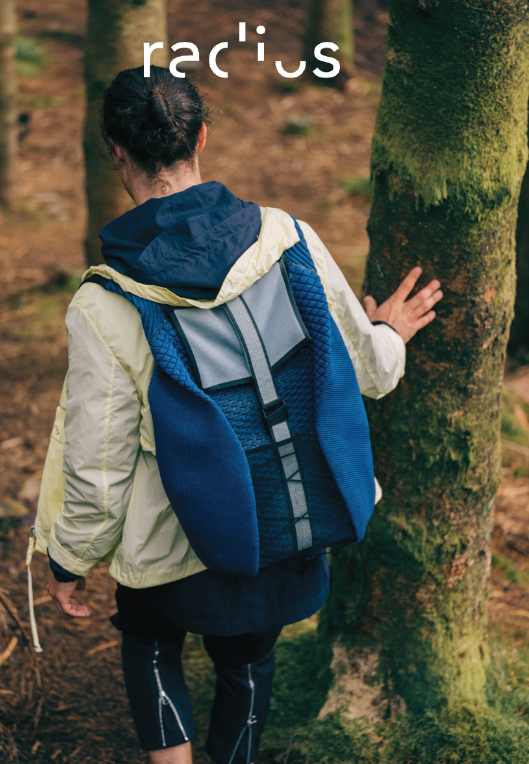 Shoes
Next is shoes that use solar power textiles, with their toes illuminated by LEDs. You can run safely at night.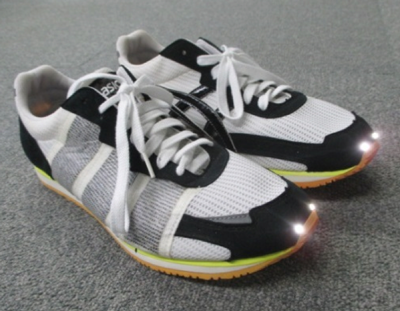 From now on, various ideas from you are expected to be applied to solar textiles with rich design.